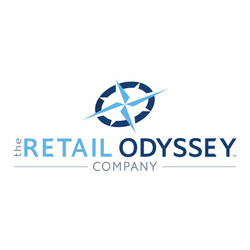 Overnight Grocery Merchandiser
Sorry, this job has expired.
Columbus, OH
Paid vacation, 401K / Retirement plan
The Retail Odyssey Company is launching in your area of Columbus! We are looking for team members to work in local grocery stores merchandising items.
There are so many great aspects to this work, including:
• Weekends off
• Holidays off
• 2 weeks of paid vacation
• 401(k) options
• Opportunities for career advancement
When working with the Retail Odyssey team you will make friends and have fun, all with a competitive pay rate!
As an Overnight Grocery Merchandiser, you will partner with retailers to enhance the consumer's shopping experience. You will be responsible for maintaining a strong communication flow between all parties as well as supporting the team by providing the necessary tools to execute our services in the best most efficient manner while delivering high-quality results. At Retail Odyssey we do what it takes to get the job done, while at the same time having fun!
What will I be doing as a Grocery Merchandiser?
You will help ensure customer satisfaction by:
• Safely and efficiently stock new or changing products by following the retailer store schematic.
• Clean, straighten or assemble shelves/racks and display cases following measurement guidelines.
• Check code dates, rotate products that may be old or slow moving and remove unsaleable items.
• Re-tag shelves in the store.
Skills
• Ability to read a store schematic and be attentive to detail
• Ability to communicate effectively with team members and clients
• Ability to periodically lift up to 50 pounds and be on feet for 8 hours a day
Qualifications
• Reliable transportation is mandatory as you will be required to travel to multiple store locations
• You must be able to travel as far north of the border of Michigan/Toledo; as far east to the West Virginia border; and as far south as Portsmouth
• Ability to show up on time for each shift
• Must be a hard worker who likes to have fun!
We are actively interviewing applicants. Click "Apply now" to send the recruiting team your contact information–resumes are helpful but not required.
We are an Equal Opportunity Employer.
18191555